29Sep 2015
16:37 - By Administrator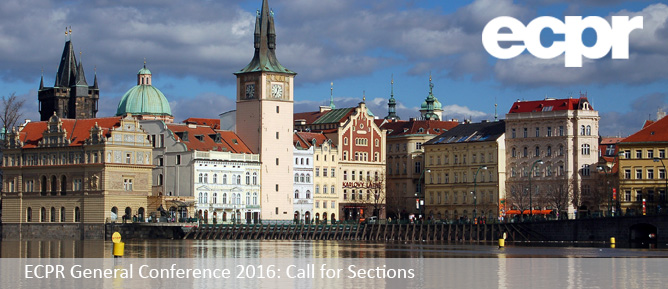 10th ECPR General Conference – 7-10 September 2016, Charles University in Prague, Czech Republic
As Europe's biggest gathering of political scientists, the ECPR General Conference is the platform for lively discussion, exchange of ideas and the best thinking in the discipline. The conference covers the full range of political science, and attracts scholars from throughout the world and at all stages of their career.
The tenth anniversary of the ECPR General Conference will be held at Charles University, Prague, in the Czech Republic; the oldest institution of higher learning in Central Europe.
The Academic Programme for the General Conference will consist of lectures, Roundtables and themed Sections and Panels on topical subjects. Each Panel will include 4 – 5 Papers. The Programme will be very broad with Sections covering all the main areas of political science, political theory and international relations. You can present and discuss your work or simply observe and become involved in other elements of the programme.
Submit your Section proposal
Participants from full ECPR member institutions are invited to organise a Section. Don't forget that your Co-Chair can come from a Full, Associate or non-member institution. All proposals to organise Sections must be submitted through the online form by midnight UK time on 16 November 2015. The Sections will be selected by the Academic Convenors in early December. Further information about the role of a Section Chair can be found in our handy Guidelines.
The Section proposal requires:
The Section Chair must come from a Full member institution.
A Co-Chair to come from a Full member, an Associate or non-member institution. The proposed Section Chair and Co-Chair must have a MyECPR account.

Co-Chair's email address, which must be the same as the one used to access their MyECPR account.

A Section title.

An Abstract of no more than 1000 words, in English, which summarises the key aims and objectives of the Section and includes ideas for the Panels and Papers.

A selection of 3-8 key words.

An indication of the number of Panels you would like in your Section (generally between 3-8)
Proposers will be notified of the outcome of their Section proposal in early December 2015. The Call for Panels and Papers will be announced in early December 2015, as soon as the Sections have been confirmed.
We are pleased to confirm that the conference fees for the 2016 General Conference will remain the same as for 2015. The fees are as follows:
ECPR Members - €232.00
ECPR Student Members - €138.00
Non-ECPR Members - €345.00
Non-ECPR Students - €214.00